VSI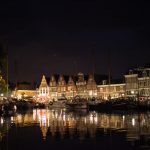 Lange omschrijving
VSI is developer and producer of food bars in the following categories:
– weight control bars: meal replacement bars, low carb bars, diet bars, low calorie bars and low GI bars
– sports nutrition bars: energy bars, recovery bars and protein bars
– functional food bars: omega 3, fish oil, calcium, added vitamins, pinnothin, CLA, skin care food
– (healthy) snack bars: 100% fruit bars, cereal bars, eat natural look-a-likes and organic bars
With our specialized equipment we produce bars with many different product characteristics. Nice and soft nougat type bars, super crunchy, multi-layer, with caramel layer and sprinkled nuts, uncoated or with Belgian chocolate, you name it and we will make it.
During the process from briefing to production, we take you by the hand and lead you to your perfect bar(s). We guide you through the process towards the introduction of your bar(s), following a roadmap that we use to explain the process.
Please visit the VSI website, at www.vsi.nl and see for yourself how our Product Development Department can basically develop any recipe and to get a sneak preview of the road to a Perfect Bar. Maybe yours?
Let's create Your Bar!
www.vsi.nl
Stuur boodschap naar geregistreerde